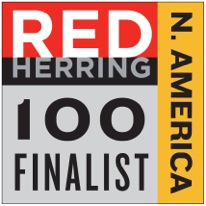 BigTime is honored to have been named a finalist for the 2014 Top 100 Tech companies in USA (North America), a prestigious list of the year's most innovative technology companies.
Red Herring has been selecting the most exciting and promising start-ups and "scale ups" since 1995. Finalists are evaluated individually from a large pool of hundreds of candidates based across North America. You can see the "Top 100 tech companies in North America" list.
Finalist selections for the 2014 edition of the Red Herring 100 North America award are based upon technological innovation, management strength, market size, investor record, customer acquisition and financial health.
"The finalists list confirms the excellent choices made by entrepreneurs and VCs and the start-ups' solid roots in corporate America, embracing their innovations" said Alex Vieux, publisher and CEO of Red Herring. "By all metrics, it emphasizes the United States' entrepreneurial excellence."
Follow BigTime at
twitter.com/bigtimesoftware
and
facebook.com/bigtimesoftware
. Also, if you'd like to take BigTime for a FREE trial, go to our
SIGN UP PAGE
.