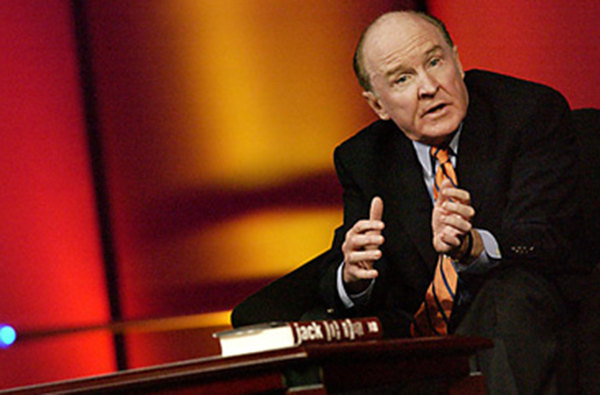 Take a few moments to check out this brief but enlightening piece about managing employees. Jack Welch, legendary former CEO of General Electric, shared some management tips last week at the World Business Forum in New York.
Nadia Goodman of Entrepreneur magazine was at the conference where Welch was invited to share his management wisdom. His advice:
A company is only as strong as the people who keep it running, and he who builds the best team wins.
For the full story, see "Jack Welch on How to Manage Employees."